In Göttingen findet vom 24. bis 28. September der Kongress der Deutschen Gesellschaft für Soziologie (DGS) statt. Die 39. Ausgabe der Veranstaltung titelt: "Komplexe Dynamiken globaler und lokaler Entwicklungen". Der LIT Verlag wird auch in diesem Jahr mit einer Präsenz anwesend sein. Wir...
Das Thema "Pornografie" wird in der Woche ab 16. April im Social-Media-Format "Mädelsabende" des Westdeutschen Rundfunks behandelt. In diesem Rahmen wird Patrick Catuz interviewt und auch zu seinem im LIT Verlag erschienenen Buch "Feminismus fickt!" befragt...
23. Februar um 14:00 Uhr – 25. Februar um 12:30 Uhr

Kriminalität ist männlich dominiert, besonders junge Männer sind in den Statistiken stark vertreten. Jugendstrafrecht ist de facto in erster Linie ein Jungenstrafrecht. Doch woran liegt diese negative...
Frau Prof. Renate Jost lädt zum Festakt nach Neuendettelsau: Fest vorträge seitens OKRin Susanne Breit-Keßler (Regionalbischöfin des Kirchenkreises München), Prof. Dr. Irmtraud Fischer (Universität Graz) und Prof. Dr. Beate Hofmann (Kirchl. Hochschule Wuppertal/Bethel). Als Herausgeberin der...
Bei dem international besetzten Symposium
"God's Own Gender? Religions and their Concepts of Masculinity. Männlichkeitskonzepte in den Religionen"
präsentiert der LIT Verlag eine relevante Programmauswahl: vgl. die Übersicht
In diesem Jahr steht der Kongress der Deutschen Gesellschaft für Soziologie (DGS) unter dem Titel "Geschlossene Gesellschaften". Die 38. Auflage findet in der kommenden Woche vom 26. bis 30. September in Bamberg statt. Auch dieses Mal wird der LIT Verlag mit einer Verlagspräsenz vertreten sein....
Vom 6. bis 10. Oktober findet in Trier der 37. Kongress der Deutschen Gesellschaft für Soziologie (DGS) unter dem Titel "Routinen der Krise – Krise der Routinen" statt. Der LIT Verlag wird auch dieses Mal mit einer Verlagspräsenz vertreten sein. Entdecken Sie Neuerscheinungen und ausgewählte...
Elisabeth Klaus, Professorin für Kommunikationswissenschaft in Salzburg, und die Frankfurter Soziologie-Professorin Ulla Wischermann haben sich vor einigen Jahren ein ambitioniertes Projekt vorgenommen: die erste Sozial- und Berufsgeschichte von Journalistinnen zu schreiben. Jetzt liegt das...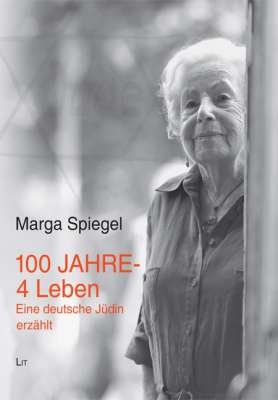 Holocaust-Überlebende Marga Spiegel wurde auf der Berlinale geehrt. Die LIT Autorin erhält den Ehrenpreis für ihr Engagement gegen Antisemistismus der Stiftung CINEMA FOR PEACE. Gleichzeitig werden Veronica Ferres, die die Rolle der Marga Spiegel in dem Film "Bauern als Retter" verkörperte, sowie...